Glen Ellen Star
SNIPPET: Rustic, country restaurant in idyllic Glen Ellen.
HIGHLIGHTS: Spring pea soup, roasted bass with romanesco or any number of fresh veggies and pizza cooked to perfection in wood-fire brick oven. Grab a seat at the counter if you want to watch the chefs in action working the brick oven.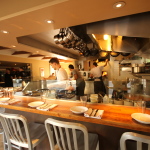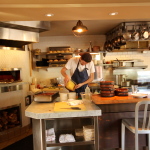 BEST FOR: The brick oven is central to the creative cuisine featured in this teeny restaurant. From shishito peppers, to white pizza with pork cheeks and arugula to whole roasted dourade, you can't go wrong here.
PRICE RANGE: Moderate to expensive.
ADDRESS: 13648 Arnold Drive Glen Ellen, CA
PHONE: 707-343-1384
MAP: