Figone Olive Oil
SNIPPET: Figone is a family-run operation producing just olive oils and balsamic vinegars for over 25 years. Tasting room is conveniently located on the Plaza.
HIGHLIGHTS: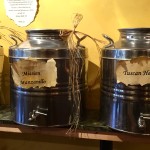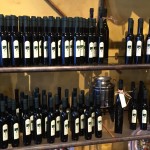 Figone olive oils are milled, blended and bottled from olives sourced throughout California. Specialties are infused oils such as Persian Lime or Blood Orange as well as aged Balsamic vinegars.
BEST FOR: Tasting room experience at Figone is dedicated to oils and vinegars (no wine tasting here!). They sell both bulk and bottled oil. And if you are lucky you might catch a live demonstration of how fresh mozzarella is made.
PRICE RANGE: Moderate
ADDRESS: 483 First Street West, Sonoma, CA 95476
PHONE: 707-282-9092
MAP: