Beltane Ranch Bed and Breakfast
SNIPPET: Historic 1892 ranch house in an idyllic vineyard setting. Utterly charming!
HIGHLIGHTS: True working ranch with vineyards, orchards, horses, chickens, cattle and extensive vegetable, herb and flower gardens.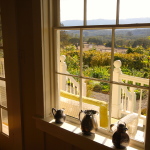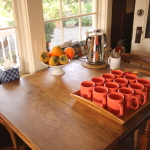 BEST FOR: It's an old place so the floors creak and rooms can be noisy. But if you are looking for a stunning rustic spot to unplug you can't beat it. You can venture out or stay put for several days without getting bored. Hike through the vineyards, orchards and hills or bring a book, play tennis, or curl up in the hammock.
PRICE RANGE: Moderate
ADDRESS: 11775 Sonoma Hwy, Glen Ellen, CA 95442
PHONE: 707-996-6501
MAP: