di Rosa Art Preserve
SNIPPET: "Art park" on spectacular 200-acre property a short drive from Sonoma.
HIGHLIGHTS: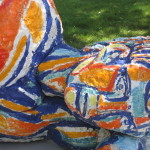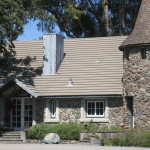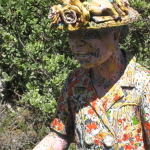 Largest (and perhaps most eccentric) collection of northern California art. Over 2,000 pieces are displayed in a sculpture meadow, gallery and former home of Rene diRosa, pioneer viticulturist and art collector.  A car hanging from a tree, erotic art, outdoor sculpture, and wandering peacocks are just some of unexpected treasures awaiting you.
BEST FOR: diRosa is a must for art lovers and an eye-opener for all visitors, particularly as a rainy day activity. Plan on several hours as there is so much to see. Not to be missed!
PRICE RANGE: Full tour of art park $12-15; drop-in visits to gallery $5. Reserve in advance for full tour.
ADDRESS: 5200 Carneros Hwy, Napa, CA 94559
PHONE: 707-226-5991
MAP: